How Tuesday Webinar: Intro to the Portal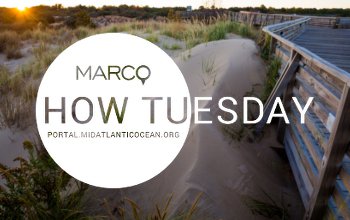 Are you a newcomer interested in a Portal 101 session or a returning user who could use a refresher course? Then this webinar is for you!
Join us Tuesday, June 29, from 11 a.m. to noon for a #HowTu lesson on our data, tools and features. Come with your list of questions and learn how to map the Mid-Atlantic in this interactive session.
This webinar is free and open to the public. The lesson will be provided via Zoom by Portal team member Karl Vilacoba of Monmouth University's Urban Coast Institute. To register, please click here.