Spring Forward: A Preview of Portal Upgrades in the Works
It's going to be a very busy spring for the Portal Team. Taking questions from the Mid-Atlantic Regional Planning Body at its March 23 meeting, MARCO Director Kate Killerlain Morrison and Portal Technical Lead Jay Odell of the Nature Conservancy provided a glimpse at some of the many improvements the site will see in the months ahead.
Once complete, these new map data layers and functional enhancements will make the Portal one of the most innovative ocean planning resources of its kind. We expect planners, ocean users, students and scientists to take advantage of a new feature enabling overlays of diverse public or private map data with the Portal's extensive map resources. Potential applications for this new feature range from agency review of new ocean development proposal boundaries to high school ocean science projects.
Here's a glimpse of what's ahead in 2016:
Oceanography: A beta version of our new Oceanography theme recently went live and much more data is under development. Click here for further details.
Communities at Sea: Over two years in the making, our first Communities at Sea map layers will debut in early April. These maps will indicate areas where specific commercial fishing activities are concentrated and allow users to click on any point for information about the specific communities that depend on that area. The maps were developed using Federal Vessel Trip Report (VTR) data and direct input from commercial fishermen throughout the Mid-Atlantic.
Additional Commercial Fishing Data: Several map layers showing areas where commercial fishing activities are concentrated by catch type (for example, scallops, herring or monkfish) will be added in the spring. These maps were created by our ocean planning partners in the New England region using Vessel Monitoring System (VMS) data that provides precise records of fishing vessel movements. The VTR and VMS maps are both created using data that has been screened and aggregated so as not to reveal the fishing activity of individual fishermen or vessels. Additional map layers are being added to delineate some of the Mid-Atlantic's most important fishery management zones.
Marine Life: A team of researchers has aggregated a trove of data related to marine life populations, distribution and trends throughout the East Coast. That data will soon take the form of an initial collection of map layers in the spring, with a second larger wave of data to come online by the fall.
New Tools: As mentioned above, a new tool under development will allow Portal users to import map data in certain formats from external mapping sites as an overlay image. Also in the works are new user interfaces will make it possible to query and select from large map libraries with data that span multiple years and seasons – such as the Communities at Sea and marine life data, for starters – and better understand changes over time.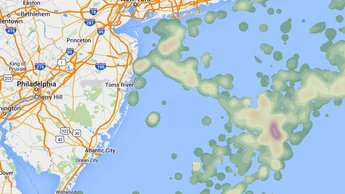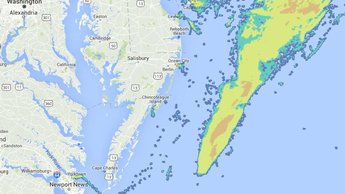 This is only a sample of the exciting content on the way in the coming months. Check our Blog, follow us on Twitter or sign up for our e-mail list to stay up to date on all of the latest enhancements to the Portal.
If you're a new user, unlock the full potential of the Portal by becoming a registered user. Signing up couldn't be easier – just fill out this quick form or log in with your Facebook or Twitter account.
Share this story