USDOT Marine Highways, Roll-On/Roll-Off Freight Facilities Added to Portal
The Portal's Maritime theme now includes a pair of maps showing the routes of Marine Highways designated by the U.S. Department of Transportation (USDOT) and the locations of marine roll-on/roll-off freight facilities throughout the region.
The Marine Highways dataset, created in 2016 and updated in August of 2022 by the U.S. Maritime Administration (MARAD), is part of the USDOT Bureau of Transportation Statistics (BTS) National Transportation Atlas Database (NTAD). The Marine Highway Program is a MARAD-led initiative designed to expand the use of the nation's navigable waterways to relieve landside congestion, reduce air emissions, and generate other public benefits by increasing the efficiency of the surface transportation system.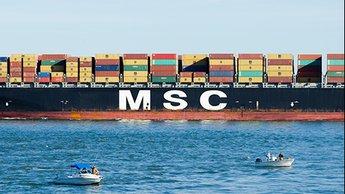 The map shows the locations of all 28 maritime routes that are part of the Marine Highways network. Portal users can click on any route for a pop-up containing its name and, when available, additional information such as the applicant that proposed its inclusion and the landside highways it was intended to relieve.
Roll-on/roll-off facilities, or "Ro/Ros," are sites that are equipped for cargo such as railroad cars, trucks and trailers to be directly driven or wheeled on and off vessels using a platform or machinery. The Intermodal Freight Facilities - Marine Roll-on/Roll-off dataset was compiled in 2019 by the BTS and is also part of the NTAD.
Users can click on any point to learn the name of the port, terminal and operator, along with locational information including its address and access road. For facilities that support freight rail, the operating rail companies are also listed.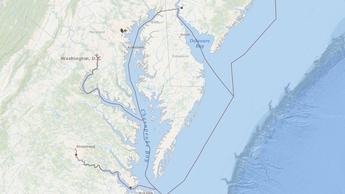 Share this story